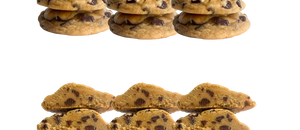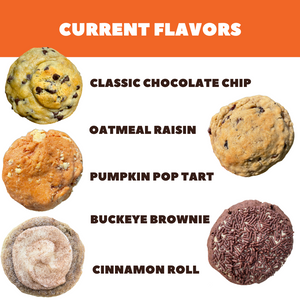 THE MAD BATTER EXPERIENCE
We make big, delicious cookies based on nostalgic flavors that take you back in time. With a rotating menu and classic favorites there is a cookie for everyone, especially you.
ORDER ONLINE
HOW IT WORKS
1. CLICK HERE to pick the number of cookies you want to purchase.
2. CHOOSE your flavors based on our current cookie menu.
3. CELEBRATE because your cookies are being freshly baked and packed for shipping.
4. CONSUME and enjoy every crumb, because after all... you deserve a cookie. 😉
order online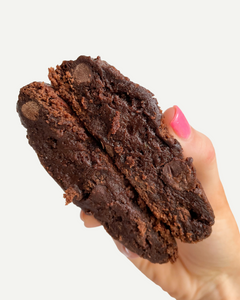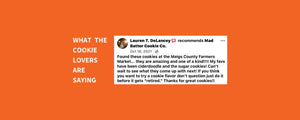 Smiley Tote Bags
Whether you are shopping for cookies at the farmer's market, carrying your lunch to the beach, or making a quick trip to the grocery store Mad Batter Smiley Tote Bags have you covered. Shop the tote bags reuse in style. 😎♻️
Shop our bags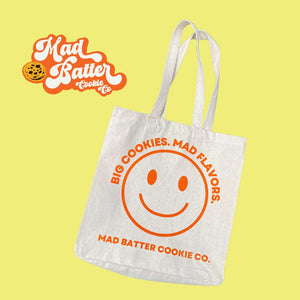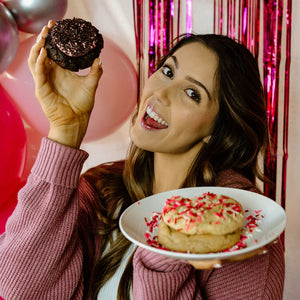 THE MAD BATTER STORY
Hey I'm Madi, creator of Mad Batter Cookie Co! 👋
Let's be honest, we all know someone who can make a mean chocolate chip cookie (my mom sure can), but Mad Batter Cookies aren't your average cookies.
When I started this company over two years ago, I wanted to provide you with more than a sweet treat, but a nostalgic experience that would take you back, like way back.
Our flavors are created with childhood nostalgia in mind, but with a mad twist. We take your sweetest memories and turn them into quarter pound cookies (yeah, you read that right). One bite and your back to the giddy "can't help but smile" feeling you had when you were a kid.
So yeah, we all might know someone who can make a cookie, but no one can make a Mad Batter Cookie.
start your cookie order here
Mad Batter Cookie Co. is a Home Bakery operating under Ohio's Cottage Food Law. Special food allergen caution; most equipment will contact nut, egg, and dairy products that may not be listed on the ingredient card. Cross contact may occur.
Registration issued by the State of Ohio and Meigs County.